Marcel's Motor
Page !!!
---
My first motor bike, a Suzuki GSX600F 1992, bought at 21133 Miles, now (July 2006) at 35500 Miles: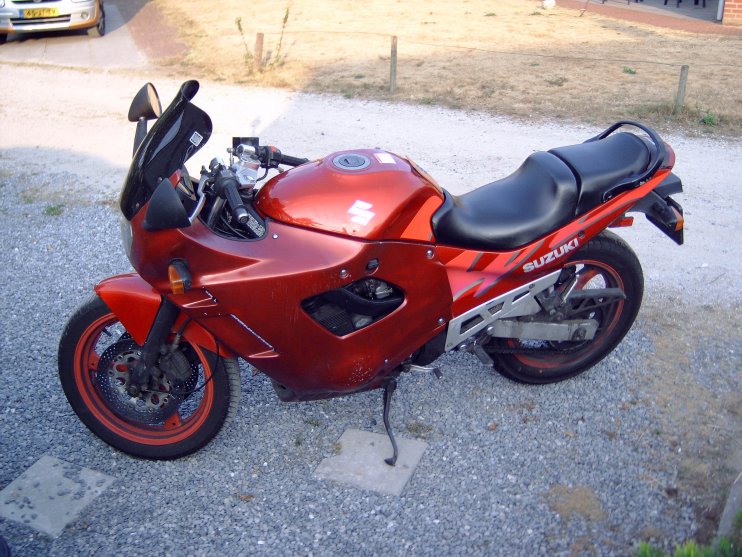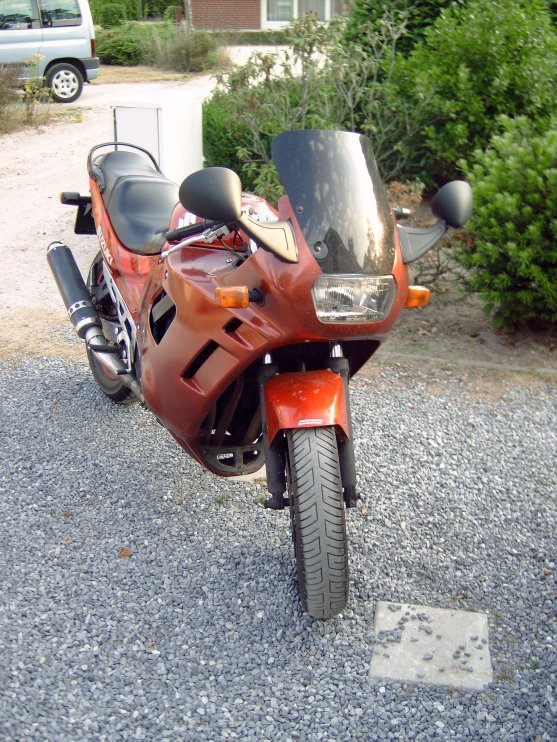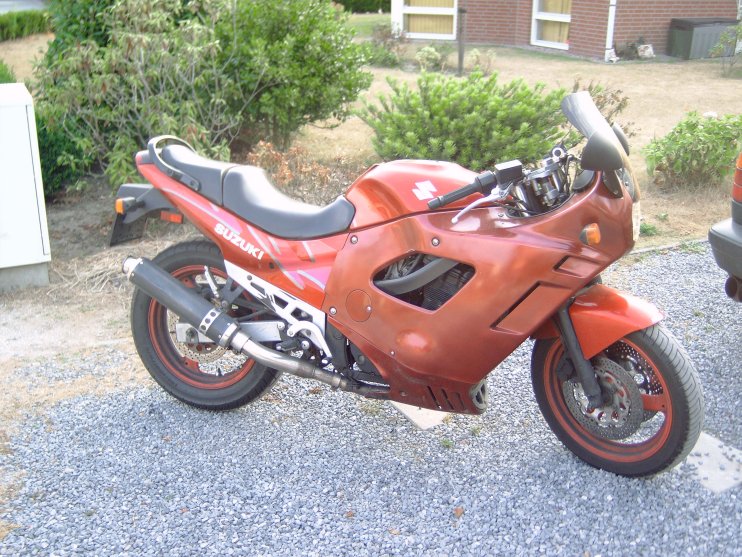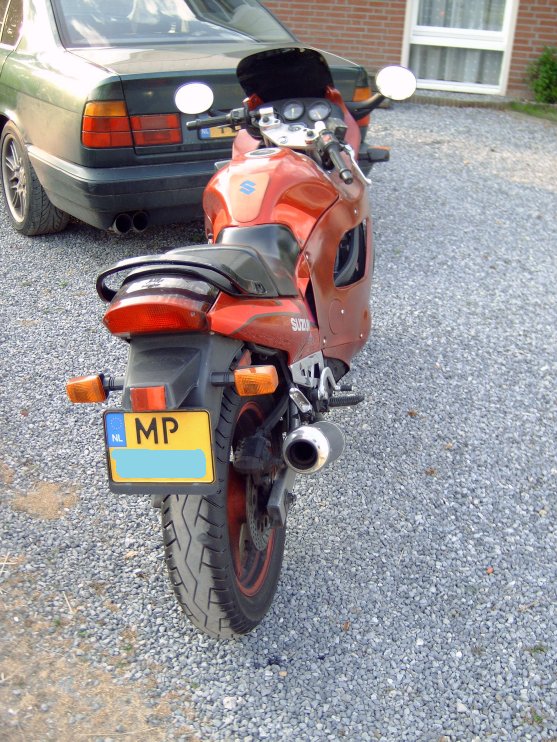 My motor bike was bought at Safe in Eindhoven in may 2001 (it now moved to Veghel (Netherlands)). When I drove it I also crashed it fast. It was weth and I had to stop fast. The bike went down so the left plastic parts of the bike where broken also the front lamp/mirrors were crashed. As you can see on the pictures the bike was restored completely, which cost around 500 euro. The paint job was done myself, I should have let it done.
For the rest it's a nice bike, quite cheap to maintain, enough power, only high revs when riding on the highway.
A nice dutch site on Suzuki GSX600F www.gsxfclub.nl, I'm member 1605.
---
My second motor bike, again a Suzuki GSX600F 1992, bought without engine, new chassis 34411 km on the counter, old engine 37338 mile: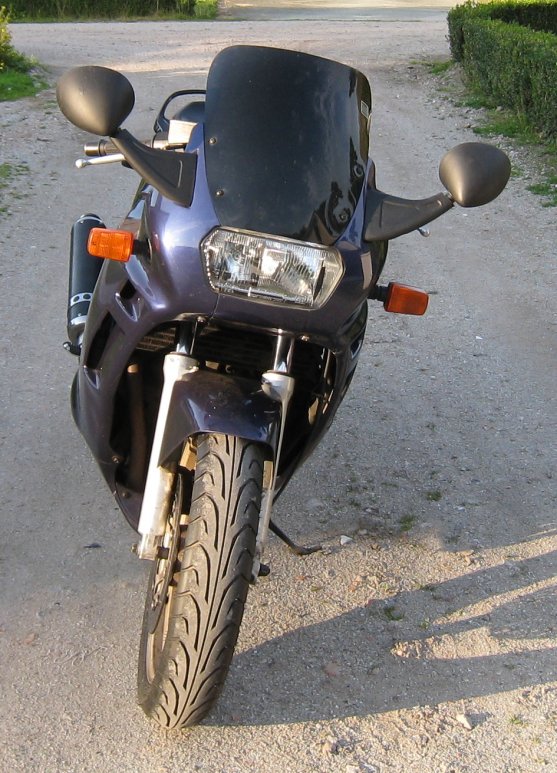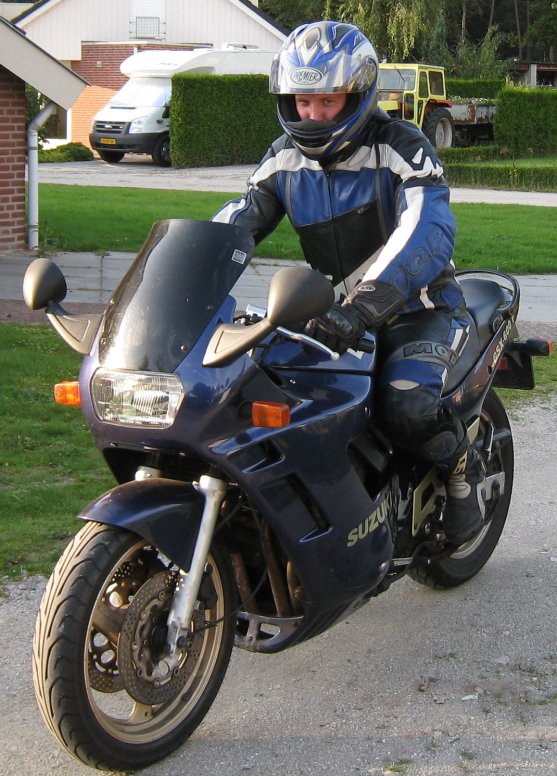 The engine of the old bike was taken into this bike because a new tyre front, chain and front suspension were needed.
I took the old engine, put it on the new frame and I have a good bike again.
---
My thirth motor bike, a Yamaha R6 from 2002, bought with 23 dKm, sold 34 dKm. Running 1l on 20 km's: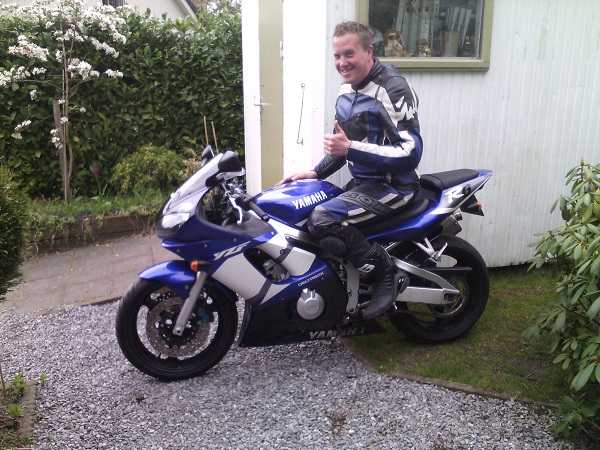 ---
My fourth motor bike, a Buell XB9R 2004, 19087 km on the counter, sold at 56dKM on 8-2019: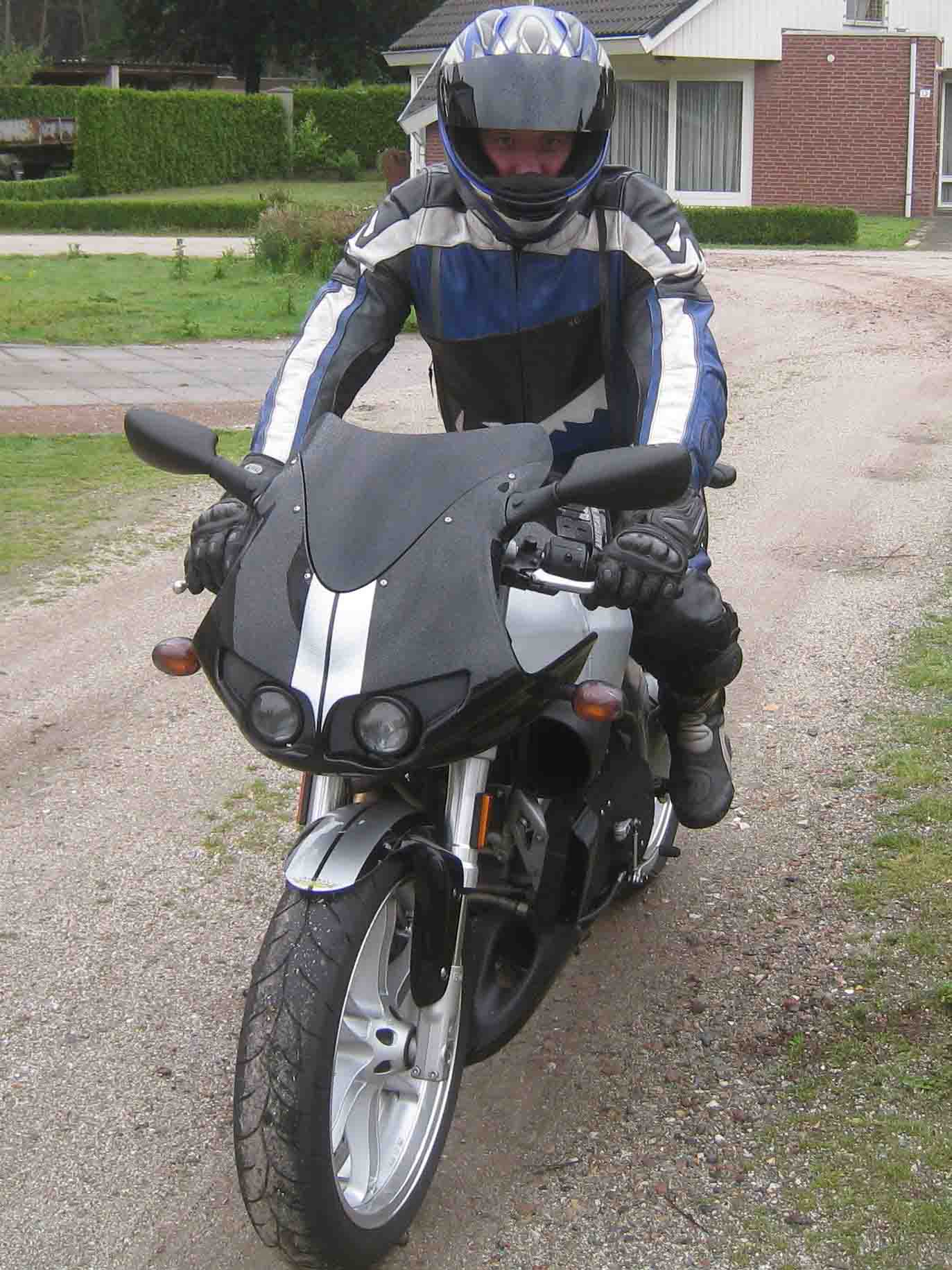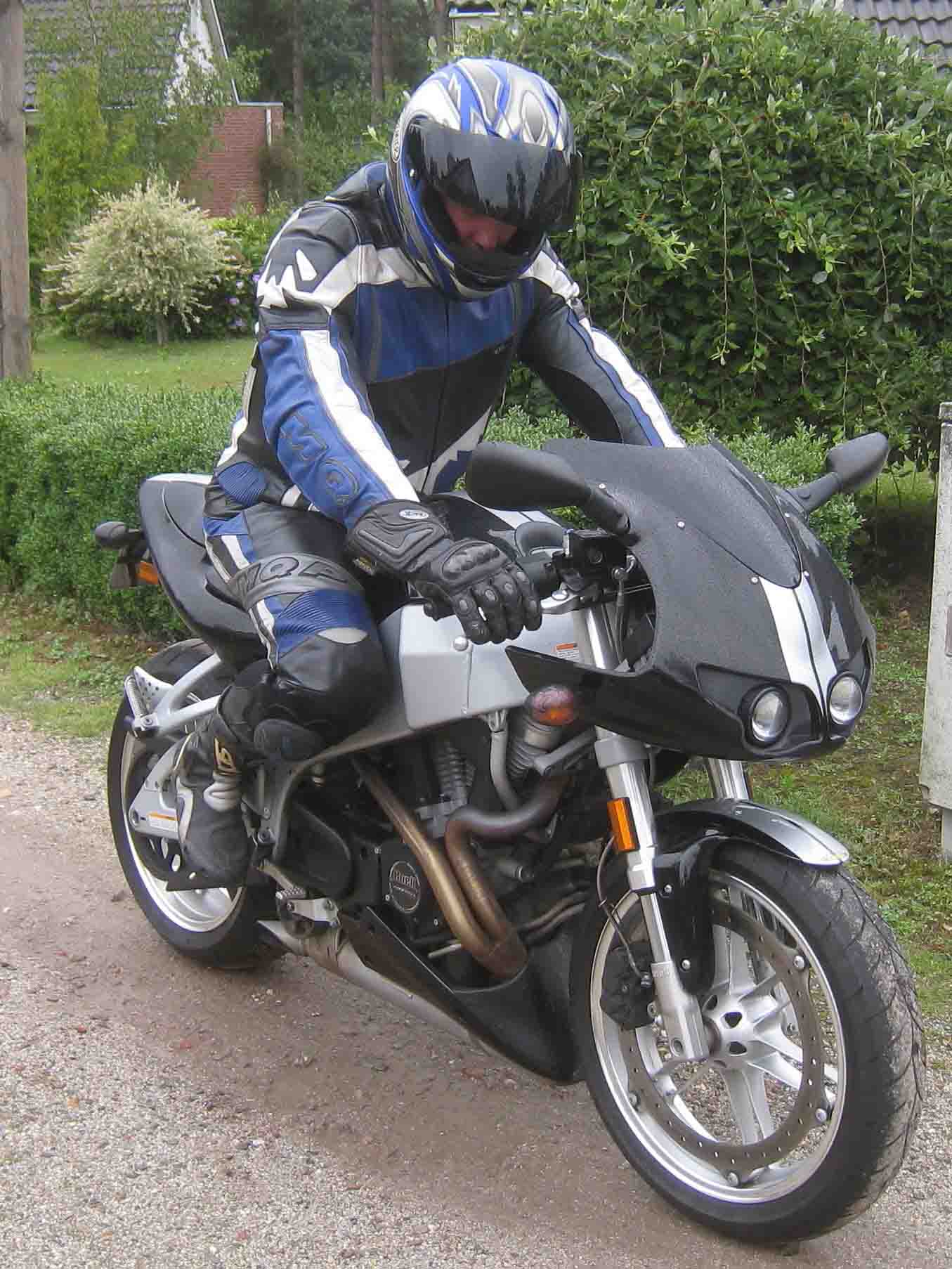 Very nice steering bike, rough engine and shifting.
---
My fifth motor bike, a MV Agusta Stradale 800 2015, 14800 km on the counter:
Upright sitting bike, with bags/heated grip etc. But not very fuel efficient 1l/14km.